Product Description
SAVE TIME and MONEY WITH QUICK EASY CART REPAIR!
Quick Patch Cart Repair
UV Light Activated Repair Patch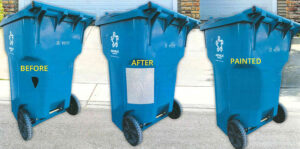 Part No: R-TPC3x6
Size: 3″ x 6″
Part No: R-RPS6x9
Size: 6″ x 9″
Part No: R-TPC9x12
Size: 9″ x 12″
Part No: R-TPCMINI
Size: 2″ x 3″
Features:
-No Glues, Chemicals or Resins Needed
-Simply Peel It & Seal It
-Cures Hard As Steel
-Sand, Paint or Drill After Curing
-Will Work On Almost Any Hard Surface
-Chemical Solvent and Oil Resistant
-Rot-Proof, Waterproof, Weather-Proof
-Impact Resistant
-Also Works On All Metals, Polyethylene, Fiberglass & Tanks
HOW IT WORKS:
1. Clean and/or dry the area
2. Apply Quick Patch, pressing corners and edges to make a tight seal
3. Place in the sun or use a UV Flashlight for 5-10 minutes to cure
(We have available: Part No: R-TUVTLSH-51)
4. Sand and/or Paint
5. READY TO USE!!!!!
Click Links Below For More Information:
QP-info sheet
QP-Literature Info
quick patch repair kit info